ArcSIE® is a software package for knowledge-based raster soil mapping. It is designed to be used by soil scientists in daily soil survey and mapping practice. It implements rule-based reasoning (RBR) and case-based reasoning (CBR) to facilitate construction of soil-landscape models and perform automatic fuzzy soil inference. ArcSIE also contains rich functionality for terrain analysis and other soil mapping-related operations. ArcSIE runs as an Extension of ESRI's ArcMap®.
News:
March 20, 2017, USDA-NRCS ArcSIE Training 2017 was held in St. Paul, MN (read more ´)
March 20, 2017, ArcSIE 10.3 and 10.4 released (read more ´)
<![if !vml]>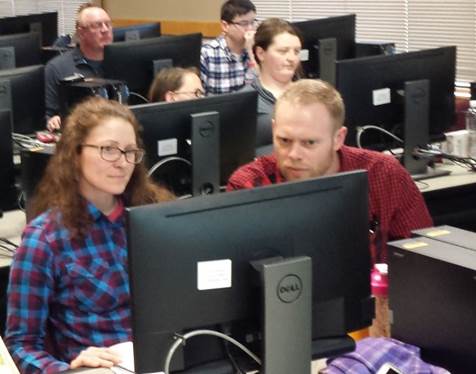 <![endif]>
NRCS soil scientists in ArcSIE Training 2017 (St. Paul, MN).