NRCS 2012 Spring DSM Training is Another Success
Following the successful pilot program last year, the 2012 NRCS digital soil mapping training program was open to all NRCS employees. Fifteen soil scientists, GIS specialists, and cartographers from ten states (AR, MT, IL, TX, NC, FL, OH, CA, WY, ND) and the National Soil Survey Center and National Headquarters participated in the program (some participated in part of the program).
Based on the experience and feedbacks from the last year, the program of this year was expanded to contain three sessions as a package. The first (January 31) was a distance learning course on the use of ArcGIS' Spatial Analyst. In this session, the participants learned and practiced the raster operations that are most frequently used in soil survey and mapping. The session was hosted and coordinated by Dwain Daniels at Fort Worth, TX.
The second session (February 14-16) was an online course titled "Introduction to Digital Soil Mapping". This course corresponds to last year's "DSM I" and was led by Professor Phillip Owens at Purdue University. In addition to Edwin Winzeler from Purdue, several NRCS people joined the cadre, including Zamir Libohova from Lincoln HQ, Tom D'Avello from Morgantown, WV, Bob Brown from Fairbanks, AK, Shawn Nield from Palmer, AK, and Amy Saunders from Kealakekua, HI. Based on suggestions from the pilot session, content and hands-on exercises were greatly enhanced and strengthened this year. The participants were required to complete a post-course project.
Similar improvements were made in the third course, "Digital Soil Mapping with ArcSIE", an in-person workshop held in the NRCS Training Center in Fort Worth, TX from March 13 to 15. Ten people participated in this workshop. The training cadre from last year's "DSM II" led this workshop, with Fred Young presenting his two lectures by teleconference. Xun Shi, the ArcSIE software developer, delivered course sections on general theories of knowledge-based raster soil mapping and technical implementation of ArcSIE software. NRCS staff provided detailed and in-depth explanations to terrain analysis with ArcSIE (Tom D'Avello), real-world case studies in VT (Bob Long and Jess Philippe) and MO (Fred Young). In addition to initial mapping, Fred also presented a case study of using ArcSIE to map soil properties.
The general coordinators of this program are Tom D'Avello at Morgantown, WV and Shawn McVey at Lincoln, NE.
"This is one of the best trainings I've ever had", one participant put this on the feedback sheet.
<![if !vml]>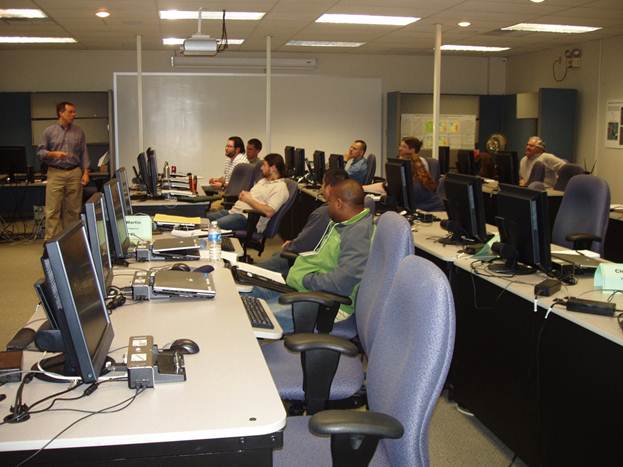 <![endif]>
<![if !vml]>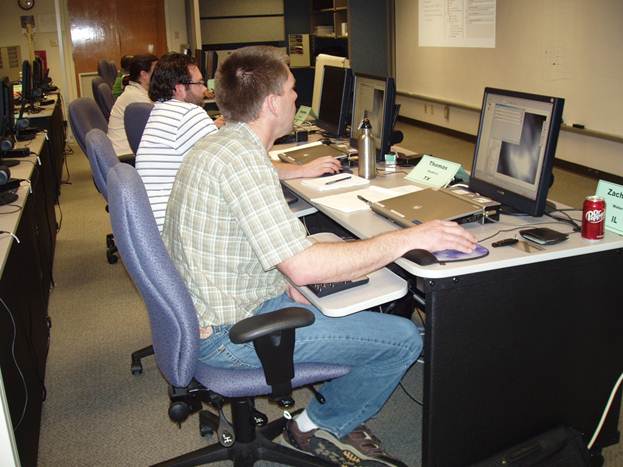 <![endif]>
<![if !vml]>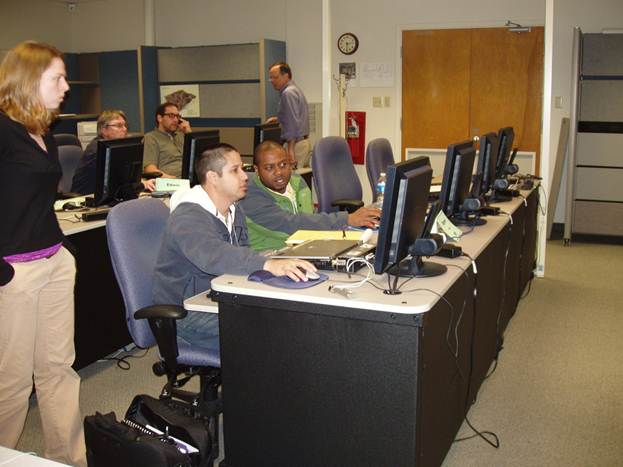 <![endif]>
<![if !vml]>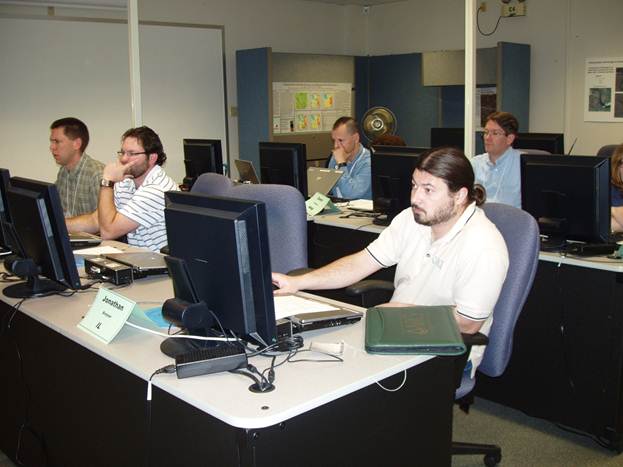 <![endif]>
<![if !vml]>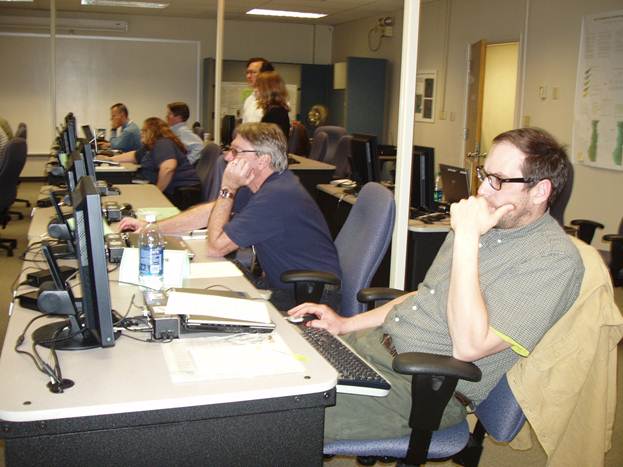 <![endif]>
<![if !vml]>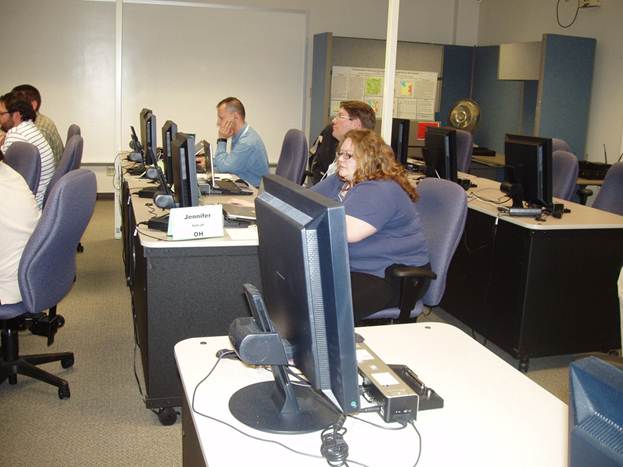 <![endif]>
<![if !vml]>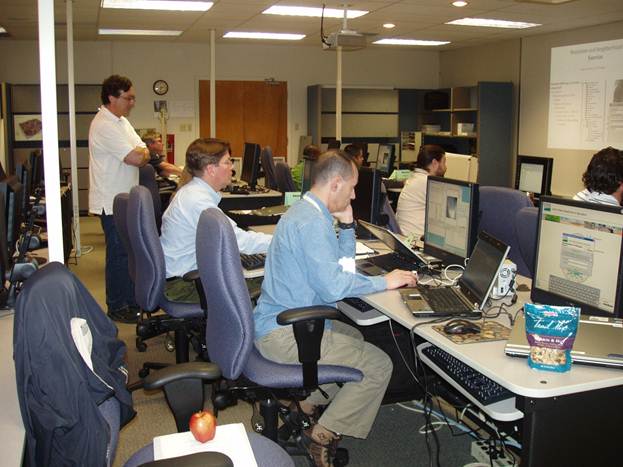 <![endif]>
<![if !vml]>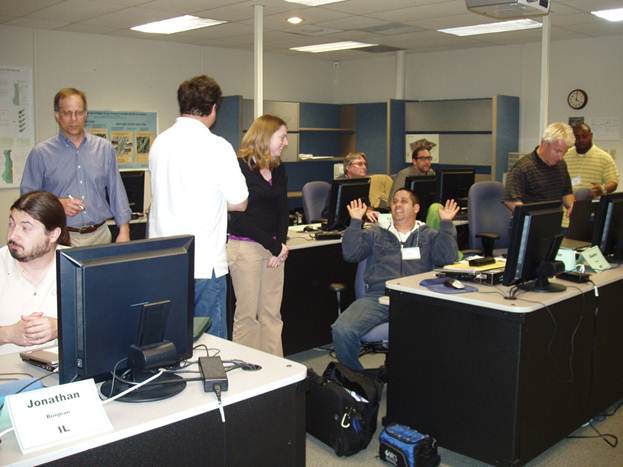 <![endif]>
<![if !vml]>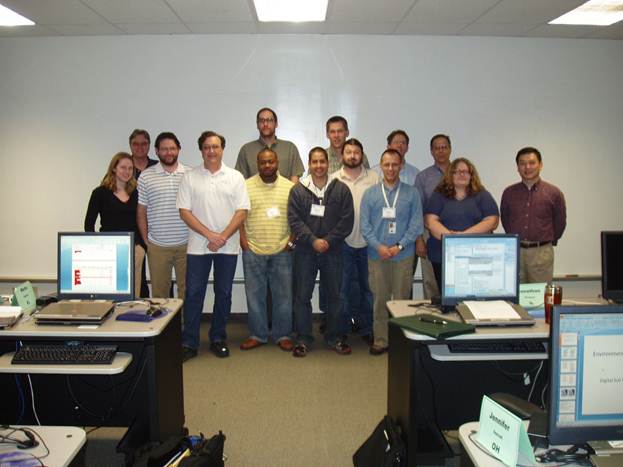 <![endif]>